The timeless craft of exquisitely made, hand stitched curtains, blinds and soft furnishings
I create hand sewn furnishings for beautiful homes and discerning clients. Situated in a quiet corner of Somerset, every item is handstitched using traditional artisan skills & workmanship. Every project is bespoke and made by hand, my hand.
From cloth to home, as it has always been done.
Online Shop
A collection of the finest quality natural fabrics and trimmings.
With a focus on curating consciously sourced products with honest provenance, using natural fibres and supporting UK mills and manufacturing.
Bespoke services
A distinctive artisan approach to interior design and hand stitched soft furnishings
Traditional skills and craftsmanship are at the core of everything I do. I believe that to make something really beautiful and hand crafted, something that will last a lifetime, there has to be skilled craftsmanship, integrity, authenticity and provenance in how it is made. I care deeply about the sustainability and authenticity of the fabrics I select, which is why I source the finest materials from British Fabric designers to create made-to-order furnishings. And which is also why I love working with pure natural fabrics to bring design and craftsmanship into your home.
I offer a bespoke, hand stitched, made to order service for curtains, blinds, cushions and lampshades and a beautiful range of fabrics, wallpapers and home accessories. Designing interiors takes time and I work with clients to create beautiful interiors by allowing enough time to enjoy the creative process and to achieve the very best bespoke products. It's not about how much you own but the quality and integrity of what you own.
As an artisan maker, I use the skills and craftsmanship that I was taught from childhood, a hand stitched heritage passed on from generation to generation. I draw on the tradition of these skills in my work, and each process is completed by hand, my hand.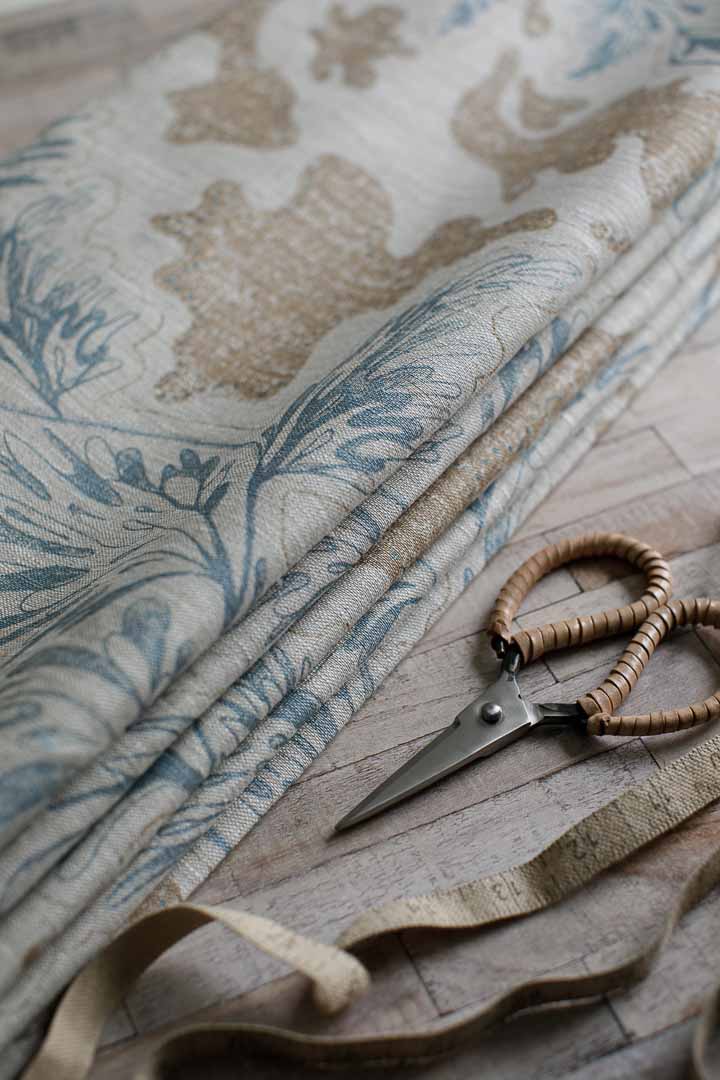 My story
From cloth to home
Behind every business is a story of roots and pathways, growth and creativity.
'From Cloth To Home' is my story.
This beautiful film was created by Sarah Mason Photography from Yorkshire. Sarah came to Somerset and we spent the day chasing the low autumn light. We dusted off one of my old hand sewing machines, which still stitches beautifully today. And even though I have upgraded the old machine to the modern machines I now use, the distinct smell of the old Singer as I remove its cover, and the slow steady reassuring sound of the needle moving up and down, always takes me back to those memories of those first sewing machines.
I hope you enjoy this little film, which takes you in to my world of interior inspiration for a moment.
Read more
My Journal
The Beauty of Traditional Tailored Lampshades
If you have ever fallen in love with a fabric design but wondered how to incorporate this into your interiors, fabric lampshades can be the perfect option. Smaller items such as cushions and lampshades can make a huge impact yet in a minimal way, with plenty of colour and scale of both size and pattern.
read article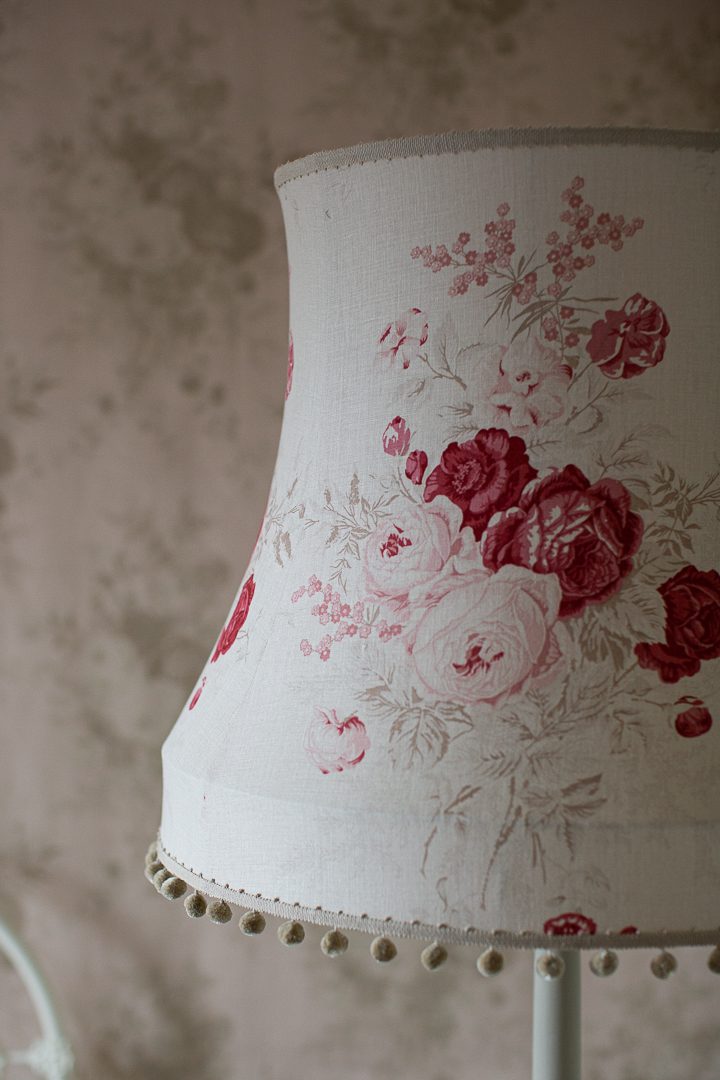 All material © Helen Izzard 2023